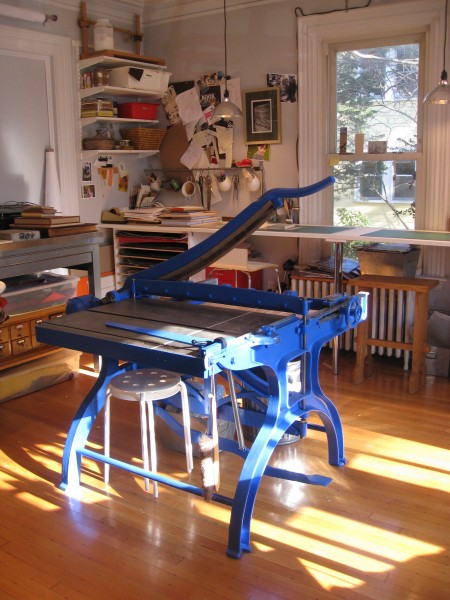 The new John Jacques shear arrived last night. Paul and Dustin, of Bindery Tools, LLC, came in last night. They were nice enough to take their time on the road so that I could put Felix to bed before the ruckus. Once they arrived and saw the stairs, they decided to take the machine apart outside to get it in and reassemble.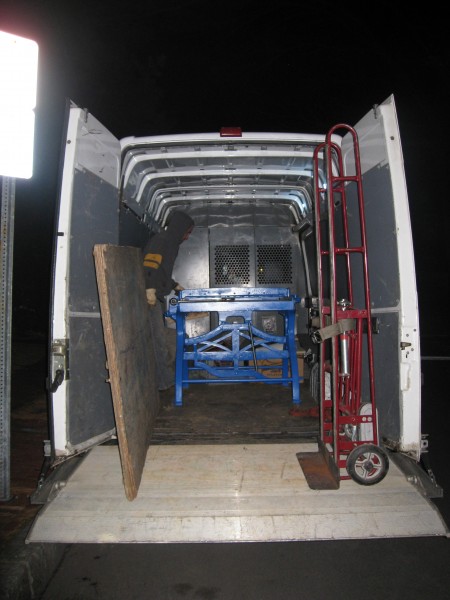 It is a 33″ John Jacques metal top shear from the 1800′s, painted blue, just like in my dreams. John Jacques and Sons used to be a Worcester, MA company, so this little machine really did make it closer to home.
Paul and Dustin also brought a nice chunk of lead they had poured for me in an aluminum pie dish. Very sweet.
For anyone looking for binding equipment, look toward the guys at Bindery Tools. They are a fantastic resource and quite helpful. I just wish I had met them a few years ago. I'm glad I finally did this past fall during the GBW Standards!