Bookbinding:

There are over sixty steps involved in creating a finely bound book. Each signature (or gathering) of pages is sewn by hand. The boards are cut to size and sanded to fit. Hundreds of delicate hammer blows round the spine. Leather is pared and stretched to a perfect fit. The finished result pleases the hand as much as the eye, and is as durable as it is beautiful.
I create custom bindings, both singly and in small series. I can make a handsome binding for a dissertation, manuscript, or limited edition, or dismantle an old book and transform it into a work of art.
I have experience creating artist's portfolios, photo albums, journals, and bound boxes.
All of the materials used are acid-free and of archival quality, and I use only non-toxic glues and pastes.
Please contact me if you would like to discuss a project or would like to learn more about my work.
Repair:

I have extensive experience in book restoration. As books age, sunlight, humidity, and acids that are present in paper take their toll on the bindings. Much of this damage can be repaired and the book can be restored to a fine condition. Restoration includes minor repairs such as mending small tears in pages, as well as more substantial repairs such as reinforcing cracked spines and restoring or replacing a book's cover. I also create sturdy, decorative boxes to house the rarest and most fragile books.
Because my work is all custom, pricing and timing varies depending on the nature of the project and the materials. I will discuss project options and provide written estimates for time and cost before beginning a project. Contact me if you would like to discuss some of the options available.
Classes:
I offer classes to both beginner and experienced bookbinders in my fully equipped bindery. Classes meet once weekly for 2.5 hours.
I am eager to share my passion for books and materials, and work closely with students to develop their skills and interests. Students will begin by familiarizing themselves with bindery tools, equipment, and basic bookbinding techniques. I will take each student through two books at a time, beginning with simple structures in paper and cloth, and working up to more complicated bindings using leather and wood. Please contact me if you are interested in taking a class.
Marbled Papers: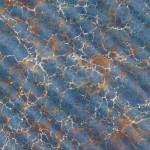 Sonya Sheats Bookbinding uses and sells hand marbled papers made by the extraordinary french marbler, Marianne Peter. Marianne's papers range in style and price. There is a variety of traditional patterns such as comb and double comb, chevron and waved chevron, nonpariel and waved nonpareil, peacock, bouquet, french curl, shell, stone marble, veined marble. There is also a large variety of modern, less traditional motifs. If you are interested in purchasing papers, please contact me here.

Sade, Oeuvres (detail), illustrated by Giani Esposito, 1953. Full leather binding, endpapers with leather joint.