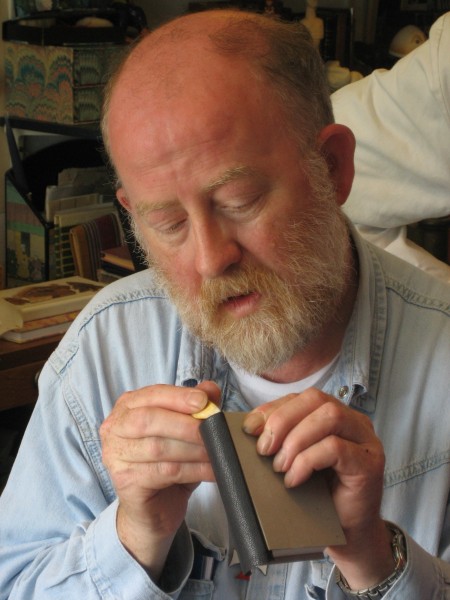 Workshop with Brother Edgard Claes
September 16-21, 2013
The workshop will be held in Cambridge, MA
Enrollment limited to 10 students, only 3 spots remain open.
Experience in fine binding is necessary.
Tuition is $950, which includes materials such as adhesives, papers,
wood and wood veneers, and leathers. Students are asked to their own
small bench tools.
In this workshop, Edgard will focus on teaching his Dorfner style binding, named after the German book designer Otto Dorfner. Students will be using leather, MDF, and wood veneers.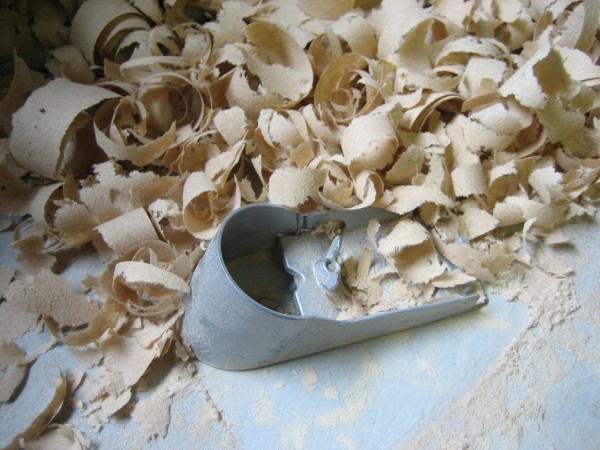 Brother Edgard Claes is a monk in the Crosier Order in the Netherlands. He has developed inventive techniques in bookbinding, especially in the use of polycarbonate. He is well known throughout the world for his creativity and expert skills, and teaches throughout Europe. This will be his first visit and teaching opportunity in the US. He was born and raised in Achel, Belgium and worked for many years in his bindery in Denderleeuw, Belgium. He moved to a larger Crosier monastery in the Netherlands only a few years ago, where he continues to work in a bindery which he built himself. Edgard also an accomplished painter and sculptor.
The workshop will be held at the Maud Morgan Arts Center, which is a beautiful, light-filled studio in the heart of Cambridge, MA. Because the class size is so limited, please contact me here or at sonya@sonyasheats.com as soon as possible if you are interested in participating. Only three spots remain open, so enrollment will be first come, first served.